Cover art, title logo and interior illustration for The Island of Lost Souls – Dan Steeby's Bronx Beasts zine compatible with Goodman Games' Dungeon Crawl Classics.
Title of the series.

Volume 1 (Campaign Book 1 of 2) and Volume 2 (Campaign Book 2 of 2).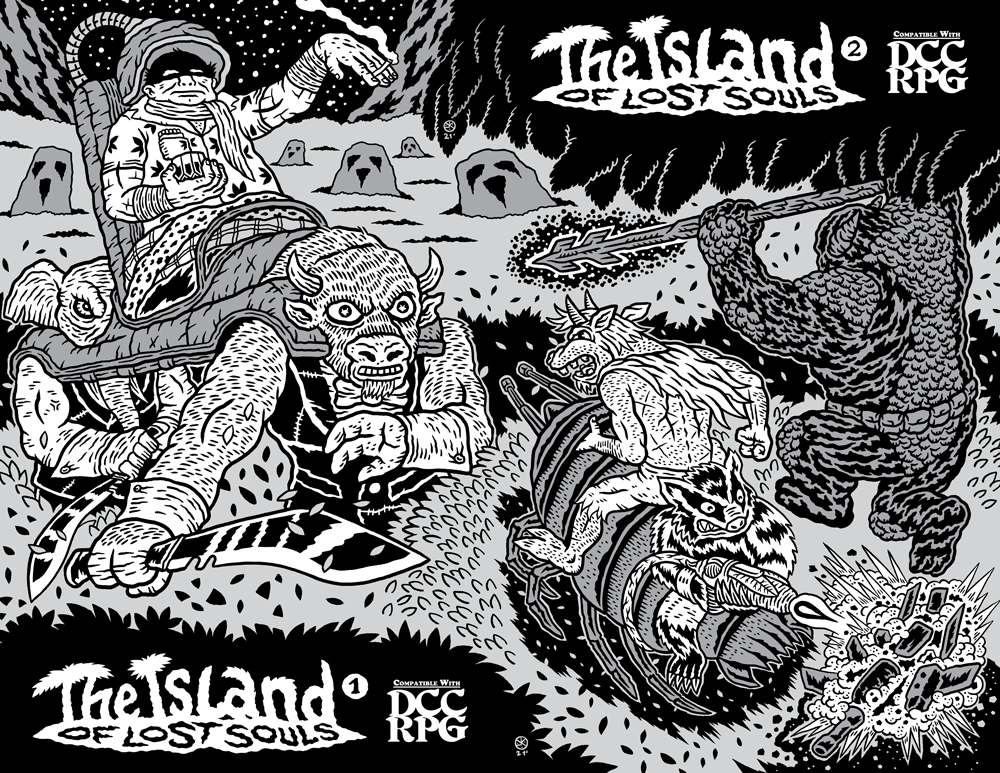 Volume 3 (Riders of the Swarm) and Volume 4 (March of the Many-Leggers).
Giant Centipede and Bugaboo Amalgam.